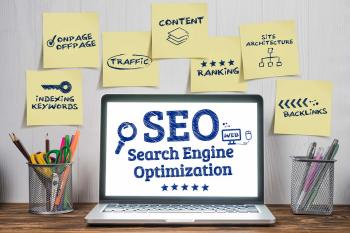 July 12, 2019
Ready to Commit Fully to Growing Your Business?
Entrepreneurs go into business for themselves for a few reasons. They are looking for longtime financial freedom. They are tired of the commute. They no longer want to work hard and build someone else's dream. We get it.
However, starting and growing a business is hard work. The hardest job you'll ever have. It never stops because, if you have a fire in your belly, you'll never stop thinking about ways to make it better…. to do more…to expand and reach new customers.
The problem is that people work their companies to build the very best widget and provide top-notch customer service. But, they often fail to invest time and money into the one thing that is guaranteed to expand their reach…to drive traffic to their website or store.
Yes, I know. You have a marketing plan. You likely have a website that has been around for a while. Maybe it's updated, maybe it isn't. Here's what I know for sure: it isn't driving business the way you want it to — or you wouldn't have time to read this blog post.
I read something recently that got me thinking. The article said, "Very few people are intentional about their own values and beliefs. Additionally, very few people are proactive about designing their environment."
The article quoted Dr Marshall Goldsmith, who said: "If you do not create and control your environment, your environment creates and controls you."
For those of us who do business on the Internet, your "environment" is your website. Your digital marketing strategy is what you use to control it.
And, quite frankly, if you aren't controlling how people find you and then doing everything in your power to compel them to click or call, rest assured that your environment — in this case, your competition — will control you.
Now, it's also been said that "If you spend each day moving forward toward your dreams, you'll be shocked how far you go. We have more than enough time to do an enormous amount of good in our lives if we use the time we have."
If takes commitment to succeed and grow. You know that. You may even have the desire to do what it takes to commit but neither the time nor skills.
That's ok. I doubt Harmonia Media can do what you do best. So, this is a case you get by with help from your friends. At Harmonia Media, we'll hold your hand and/or do it all for you while you focus on your core business.
We'll work your digital marketing strategy daily, as your partner. When you can't spare the time to make the commitment, rest assured, we will.
Let's talk. You don't know what you don't know. (But I think we do!) Contact Harmonia Media for a free phone consultation. And, get ready to drive business directly to your bottom line.