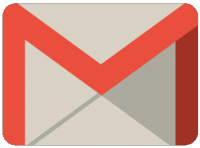 May 4, 2018
Put the New Gmail to Work for You
I read recently that the best way not to impress someone is to use an email address that sends the wrong message. Sure, an obvious way of achieving that is to put yourself out there as "sexylipsxoxo" or "buymystuff." Using AOL or Hotmail can send very clear messages, as well, namely: "I'm not tech-savvy" and "Staying up-to-date isn't my thing."
However, experts say that the first rule of creating an email address that gets attention — in a good way! — is to use Gmail. For professional purposes, if you don't have a company email address, you should definitely be using Gmail service.
Now, here is the good news. For the first time since 2011 (that's decades in technology years!) Google is rolling out a brand new Gmail. And, as one online reviewer put it, it's "much more than a fresh coat of paint."
Some, but not all, users are able to access the new service already. To find out if you are one of the lucky ones, go into your Gmail box and click on the Settings gear on the top right. If you are already able to upgrade, there will be a button to click on that dropdown tab. If you don't yet have a notification to upgrade, keep checking back. You'll get it soon.
There are plenty of great things to know about the new Gmail. For one, the new design is clean with a lot of white space. Many who had been complaining the Gmail inbox was getting overwhelmed by "stuff" will be happy about the new look. There is still access to all the usual goodies in the Google Inbox app and most of the items we all use most — compose, for example — are in the same place.
One particular addition that really is catching users' attention is that the new Gmail version allows you to see attachments throughout a thread. Also, the new version is faster!
On the security front, the new email includes two-factor authentication phishing detection. That's pretty cool.
The one possible negative, for some who are already using Gmail, maybe that anything new takes some getting used to. When you get used to doing anything on a regular basis especially technology, it comes as second nature. The new Gmail will take a little bit of practice but at, first glance, certainly seems to be worth it.
One last note… did you know that smart business owners use email for more than simple communication?
Email nurturing campaigns allow companies to reach out and touch cold leads. Plus, an email newsletter can help you stay in touch with all your customers and prospects. Email is a great digital marketing tool.
Contact Harmonia Media today for a free consultation and learn more about how we can put the new Gmail to work for you.