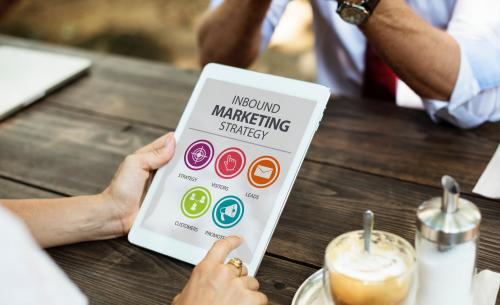 September 4, 2019
Is it Google MY Business or Google THEIR Business?
Did you know that Google is now showing competitor ads in the business profiles of local companies? It's true and, rather unbelievably, there is nothing you can do about it. You cannot pay to remove those competitors' ads.
Say What?
According to Google, "with a Google My Business account, you get more than a business listing. Your free Business Profile lets you easily connect with customers across Google Search and Maps." That's awesome. But when a competitor's ad shows up on your Google My Business account page, is that helping or hurting you?
Hard to say. For now, as I said, you can't pay to remove those ads — if your listing gets hit with one. But, it stands to reason that ever-monetizing-Google execs are thinking about ways to charge business owners to get those ads removed. (No real word from Google on this….we think it's a good horse to bet on, though.)
They give you a free perk — Google My Business. And, then, they make you pay to make it really valuable. Some gift.
But Why?
Last spring, Google sent out a survey to business owners and some marketing agencies asking about what features they may want to see added to Google My Business. According to industry insiders, one request was to "get leads from competitor profiles."
Google responded by mixing and matching competitors' ads and listings. Apparently, Google isn't so concerned about the confusion this may cause (and is already causing). Talk about bounce rate? Now we have to worry about potential leads going elsewhere before all that "high-quality web content" demanded by Google grabs their attention?
Point of note: Google has every right to do this because businesses don't actually OWN their Google My Business profile page. Google owns them. Google is a business that has never made a secret of trying to make money. This is the way business works.
It's a shame we now have to figure out how to rise above and continue to drive traffic and legitimate leads. On the positive side, Harmonia Media has the skills and experience to help your company get where it needs to go with targeted SEO, great content and we even have a few tricks up our sleeve that really drives online customer action.
Contact us Harmonia Media today for a free digital marketing consultation.