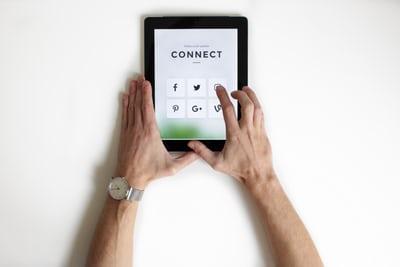 August 7, 2019
How to Acquire Customers for Life: A Can't-Miss Strategy
This is a conversation I feel like I have many times every week. I keep repeating it to every prospect and every client because, in my opinion, it's the crux of any business growth strategy. It's certainly what drives Harmonia Media's growth strategy.
Here are my can't-miss, three-step, deal flow-driving strategy:
Figure out what your customer needs, by uncovering their pain point. What keeps them up at night? What do they need to seek out in the world to make "it" better — whatever "it" is.
Once you've figured out No. 1, you are ready to attack. This point assumes you've been doing your research in the right market — as in you are researching people who are thirsty and you sell beverages and not you are researching people who are thirsty and you sell tires. Try as you might, that won't work out well.So you know what your customer needs and why they need it. And you sell it. Now you have to connect with them. But how?
Digital Marketing — in all the right places. You need to talk about what you do wherever they hang out. And, your prospects are hanging out where absolutely everyone is hanging out: online! Now, where they are exactly is up for discussion. But knowing where they could be is much better than A. having no clue and B. Talking about what you sell with people who don't need it. (Don't post information about your dog food in a cat lover's chat group.)So, those are the basics of my plan. And, it works.

Know your audience. 
Know your product. 
Connect the two online. 
Simple, right?
Eh, not so much. Digital marketing is a very intricate puzzle of content and search engine optimization and design and advertising and email outreach and….. The list goes on and on.
At Harmonia Media, we know one size doesn't fit all. The difference between your company and ours is this: we sell something every company needs — access to potential new customers.
Could your company use some more sales? Let's talk. Harmonia Media customizes every digital marketing strategy based on the client's needs – no more,  no less. You get what you pay for and what you pay for is extraordinarily affordable considering our track record of driving sales and company growth for clients.
Harmonia Media is different and we'll prove it. Let's start with a free phone consultation. Contact us now to schedule a call. Your customers are looking for you….