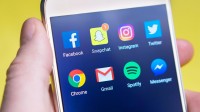 August 21, 2018
How Do You Know What You Don't Know?
A new Clutch report revealed some not-so-astounding statistics about the way business owners view their online marketing strategy. First off, the vast majority of those surveyed recognize that digital is the way to go when it comes to sharing brand messaging and connecting with consumers. Smart.
Second, and this shouldn't come as a revelation, the main objective for companies who spend on digital marketing efforts is "to increase sales and revenue." Duh.
Other results of the survey, published on Adotas:
Businesses are relying on social media, their own website and email marketing to reach customers. (This makes sense. You need to find your prospective customers where they are and surely most are hanging out on the web and checking their inboxes.)
Small companies believe digital marketing is the best way to get their name out there while larger businesses think their online digital footprint is the quickest route to distinguish themselves from the competition!
OK, I'm not going to disparage the survey but this seems short-sighted for small and mid-sized companies. Competition for SMBs is exponential. Getting your name out there is not enough… you need to connect with customers and give them a reason to learn more about you.
Further, while digital marketing is, indeed, the best way to stand out in a crowd, the key to boosting leads and sales isn't having the best message. It's capturing the attention of the crowd and compelling them to take action.
3. And, 83% of companies surveyed believe their digital marketing is working.
This is where I start questioning the numbers. For me, the real question is: how do you know what you don't know?
Do you think your digital marketing strategy is working because your web company tells you the numbers are up?
Are you certain your current digital marketing company is doing everything possible to maximize your spend?
And, even if you said "yes" to the first two questions: would you like to be driving more leads and closing more deals? Yes, again? Read on.
You owe it to yourself and your balance sheet to check out your web company's competition. At Harmonia Media, transparency is the key to our success. We tell you what you need and we get the job done. (Our job is to get you more paying customers.)
If you think it's possible that you don't know what you don't know about digital marketing strategy, contact Harmonia Media for a free consultation.