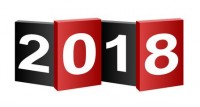 January 9, 2018
Going Social? Do It Right or Don't Bother!
The holidays are behind you and you are looking ahead to 2018 wondering what you can do to tweak your business strategy. If you could land a couple of new leads each week you can surely turn them into customers, right?
The answer is, most assuredly, that you are correct. Little tweaks can amount to big successes. It's just important to select the correct endeavours and appropriate the right amount of time and energy and money to them to ensure maximum benefits.
For example, some people are hyper-focused on cleaning their own homes. There are many reasons to be vigilant about your personal space. However, others find they can source a trusted cleaning service to will focus on their home while they focus on their paycheck.
If the idea of hiring the right person for the job sounds good to you, read on.
In this article, we are talking about social media. Everyone knows they need to get social. And, if you dabbled in posting on Facebook and Instagram and Twitter in 2017, you need to take it up several notches — because your competition is already there.
The problem is that many people don't have the foggiest clue of what it means to be active on social media platforms. In order to really attract business from social media posts, you need to be strategic. It's more than finding the youngest person on your team who understands how to post on Snapchat.
Is that how you make other business decisions? Would you send your intern to a key networking conference? Hardly.
Social media has become a science. What to post and when are critical questions that keep professionals up at night. It takes a significant understanding of business goals and objectives to be successful at any social media campaign. Many people say they are experts at posting and tweeting, etc.
You owe it to yourself to embrace a proven social media marketing strategy carried out by people who have been there, done that — and continue to perfect their craft.
Let's talk. Harmonia Media is launching its Savvy Social & SEO Starter Package – a set-it and forget-it (because we will manage everything!) We will take a look at your website's backend and make adjustments to make sure you are getting the most from organic SEO. Then, we will assume responsibility (or create a new platform) for one of your social media accounts! You'll get five posts a week on your choice of platform.
Contact us now and we'll explain how we can make 2018 your most social — and profitable year — yet!