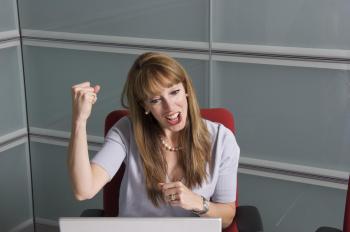 May 16, 2019
Excuse Us if We Get a Bit Personal…
A recent survey of people who are employed as 
digital marketing
 professionals revealed what's new in the world of driving web traffic. The key to increasing customer interest in your brand online is very simple: personalize everything about your prospect's experience when they look for you (and find you) on the web.
In fact, here is an important takeover statistic from the 
survey
: "98% of marketers agree that personalization improves customer relationships."
Now, to be clear, we said the key to online success is simple. We didn't say it was easy, nor did we say it happens overnight.
How we personalize a customer experience on your site is as individual as your company and your customer audience itself. Harmonia Media specializes in website personalization and we would be happy to offer you a free phone consultation to learn more about your needs.
phone consultation about your digital marketing plan
While we can't go into detail about how to personalize your online presence, we can review WHY it's so critical to make sure each and every customer feels as though you have what they need and are ready to treat them the way they want to be treated.
Use it or lose it. You have a very small window to get someone's attention when they get to your website. A person either gets the feels or they don't. They decide quickly if yours is the kind of company they want to do business with and shell out hard-earned money.
So, don't waste even a split second of time with anything other than getting to the heart of the matter — namely answering their questions and making sure they know they are in the right place.
Personalization requires some back-end technical work that allows a website to capture information about visitors to, essentially, customize/personalize the experience. An example is when you return to a website and you are greeted with a big "Hello (your name!) Welcome back!"
Another type of personalization is making sure that you are shown items related to your previous search and/or purchase. It stands to reason, for example, that is you just bought a washing machine, a return visit to the site may be for a clothes dryer.
Consumers know that Google is collecting information about them all the time. In this speeding high-tech world, we may not like that our online activities are being tracked, but we accept they are — for the most part.
All we can hope is that honest companies, like yours, are using the information to personalize experiences to delight customers. Who doesn't love to be remembered by name? And if you can save a customer time by directing them to their next purchase they'll love you more.
The bottom line is that personalization is here to stay and it's only going to become more important. As a company looking to drive web traffic, embrace personalization and use it for all it's worth. Because make no mistake about it, it's worth a lot!
Are you happy with your website and digital marketing strategy? Wondering if you can attract more customers to your site and compel them to buy?
Contact
 Harmonia Media for a FREE phone consultation about your digital marketing plan